Hindu Marriage Biodata Format : Friends, today we have prepared the marriage Biodata format for Hindus. You can download Biodata in MS Word and PDF format for a marriage of Hindu.
If you are searching for the best life partner, you should make a good resume, as this will give you an instant marriage proposal if other family members are looking for a bride or groom like your profile.
Making a resume for marriage has become a common practice because everyone says that they should get a good life partner who does a good job and has good behaviour, and belongs to their caste, then their chances of getting selected increase.
We have seen that people often wander around to make a resume, and they cannot get a good design resume.
That's why we have prepared a sample biodata for Hindu boys & girls in the latest design, which you can download and give details. You can make a good biodata by filling it out.
Hindu Marriage Biodata Format in Word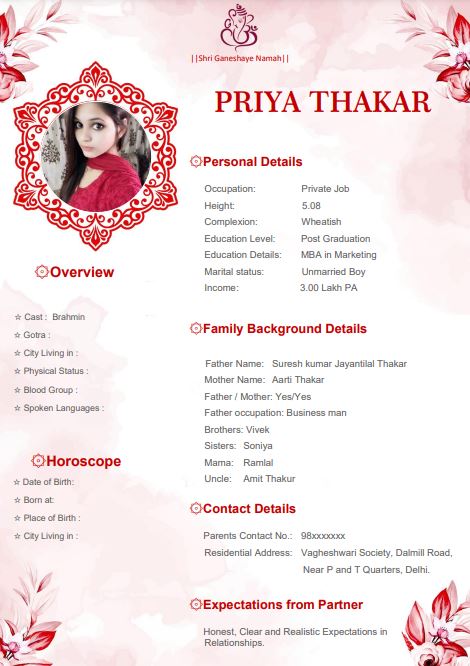 ---
[SAMPLE 2]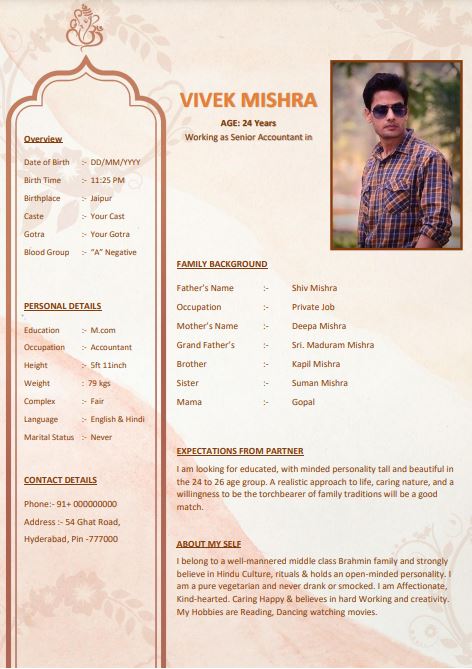 ---
[SAMPLE 3]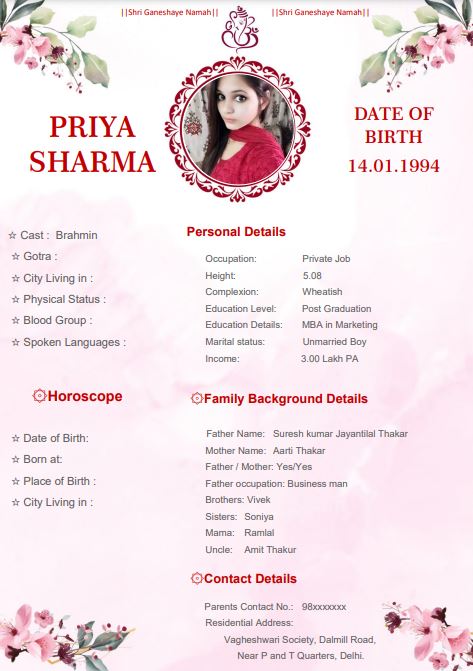 ---
[SAMPLE 4]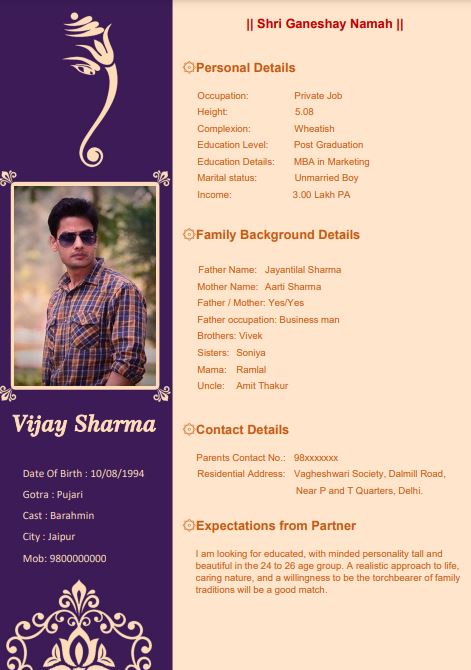 ---
[SAMPLE 5]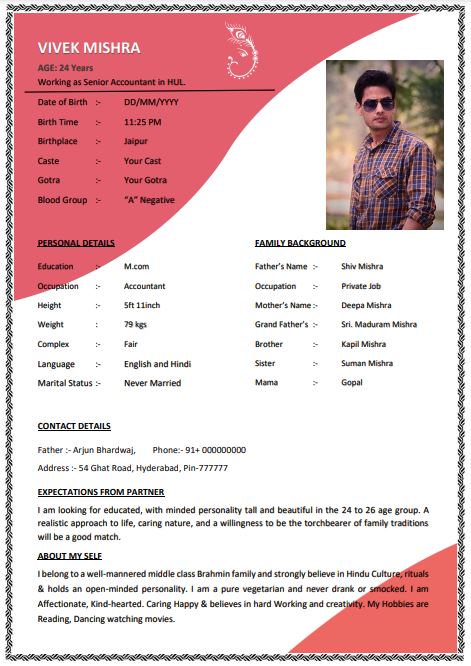 ---
Sample 6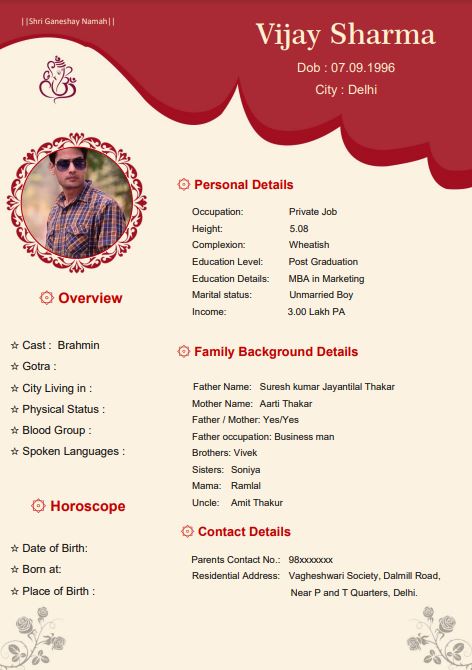 ---
Sample 7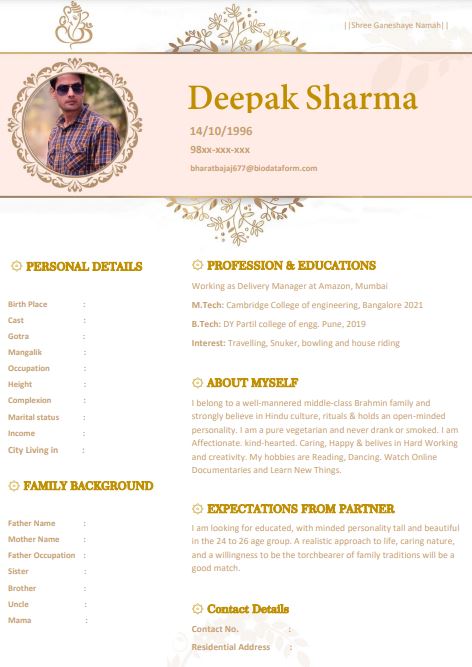 ---
Sample 8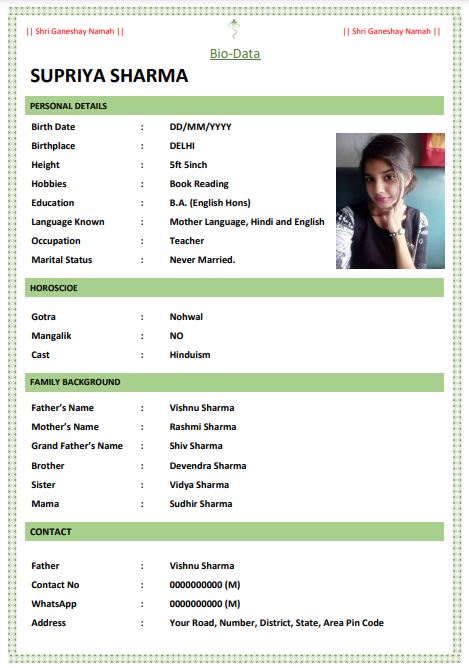 ---
Sample 9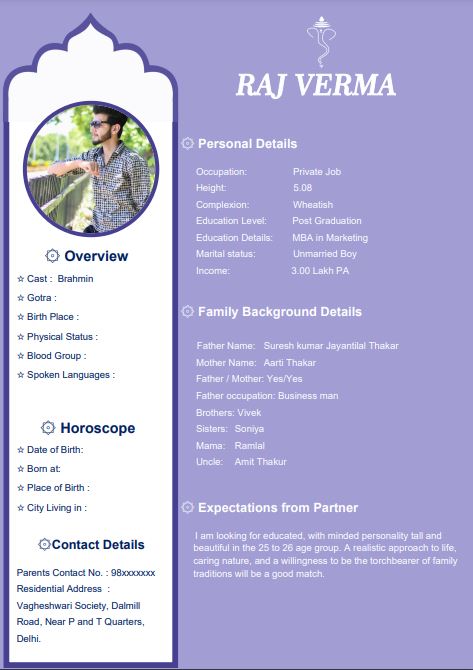 ---
Sample 10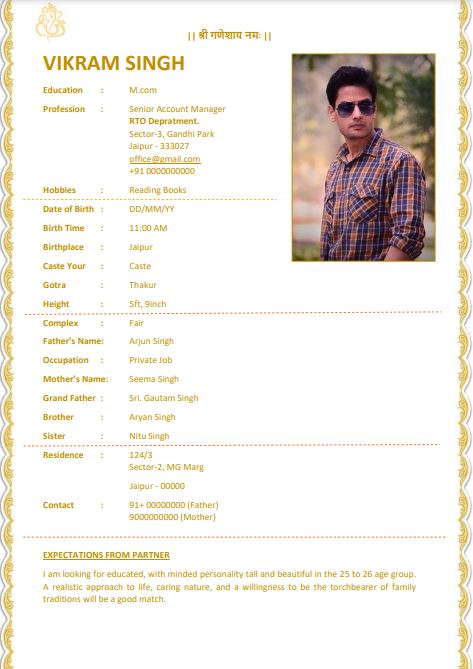 Types of Hindu Marriage
Various religious texts of Hinduism like Manu-Smriti and Vedas mention 8 different forms of marriage in Hinduism which are as follows –
Brahma marriage
Divine marriage
Half marriage
Prajapati marriage
Gandharva marriage
Asura marriage
Monster marriage
Paisacha Marriage
Also Read –
10+ Biodata Format for Job PDF & Word Free Download
10+ Biodata Format for Marriage for Girl [Word & PDF]
10+ Experience Letter Word Format [DOWNLOAD]
All Medical Certificate Form Download [Word & PDF]
We hope you have liked the Hindu Marriage Biodata Format. If you liked this article, then do not forget to share it with your friends and family.
If you have any question or suggestion about this, then let us know by commenting.